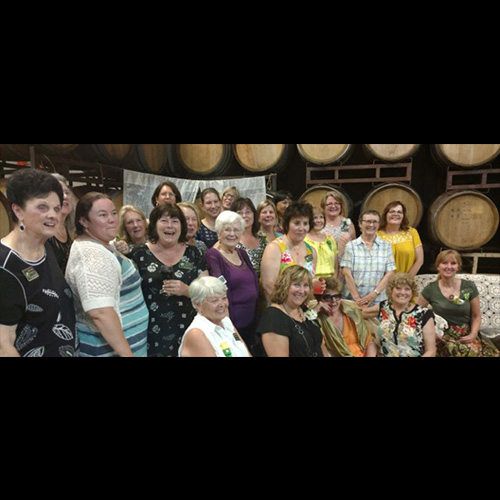 Alpha Beta
Oroville, CA
omeganu.oroville@gmail.com
Established on February 26, 1926, Oroville Chapter of Omega Nu, Alpha Beta, is dedicated to community service and has a long history of accomplishments. In the earlier years our main fundraiser was the "Crystal Ball" … an elegant evening Black Tie Affair with a live 10-piece orchestra and Ballroom dancing. As times have changed, fundraisers have changed, but not our drive to give back to our wonderful community….
Today we have two amazing Bunco fundraisers, one around Valentine's Day and one around Halloween where we often have a sold out crowd. During the Bunco games we offer door prizes, delicious finger foods and desserts, plus we sell raffle tickets for amazing gift baskets donated by Omega Nu Sisters and community businesses. We have two rummage sales held at the beginning of December and April. The rummage sales are held at our local El Medio Fire Department which is in an area of Oroville where we are able to give back to those in need and help put a smile on their faces. For the last two years, we have put on Murder Mystery dinner shows. The scripts were written by our own Omega Nu Sister, Anna Devore. The last three years, we have put on a "Downtown Treasure Hunt". Twelve local stores participate as our Treasure Hunters have to find items in each store with the clues given. Once they find all of the items, they bring their passport to the selected venue where they enjoy wine tasting, raffles, appetizers, a 50/50 drawing and a live dessert auction. This year we published Omega Nu Cookbooks and are currently selling them at our fundraisers. Two sponsors provided for the publishing, Feather Falls Casino and Oroville Hospital.
We contribute our proceeds towards the following: AAUW Tech Trek (Math and Science Camp); Children's Protective Services; Feed the People; El Medio Fire Department; Oroville Rescue Mission; Oroville SPCA; Red Robin Week (Drug Prevention); STAGE (State Theater Restoration); All About Children and Ehmann Home. Four Scholarships are given each year, two for Chico State and two for Butte College recipients. Additional scholarships contribute to the Fellows Club of Oroville Top Ten Scholars for both high schools in Oroville.
Several years ago, the Chapel at the Oroville Hospital was refurbished by Alpha Beta and an Omega Nu Garden was established at the hospital in memory of our deceased Sisters. Both areas serve as a respite for contemplation to refresh the spirits of hospital visitors.
We enjoy sharing our Sisterhood by working together to give back to our community, and we schedule monthly Birthday dinners, one-on-one coffee dates between Sisters to get to know each other better and our annual Christmas party. Many of our Sisters give countless hours of community service on their own.
After much discussion and many years of having two meetings a month, we decided to try one meeting a month. It has turned out to be successful! We stay connected by a Sister Facebook page (for active members) and email. The Treasurer and Secretary post their reports on these pages prior to our meetings. Our Inactive Committee makes sure Inactive Sisters wishing to stay updated are sent a list of fundraisers and other activities and are invited to several yearly functions. We continue to grow our Sisterhood by bringing in new members each year.
We are proud to have had the following ladies represent our chapter as Grand President: Laura Dahlman, Charlotte Rutherford, Dorothy Harlan, Elizabeth Dahlmeier, Lucille Roberts, Cay Floyd, and Kathy Smith. At present Debbie Moore is going through the chairs of Grand Council representing our Chapter.
We are Sorority Sisters, great friends, and enthusiastic supporters of our wonderful City of Gold, Oroville.
---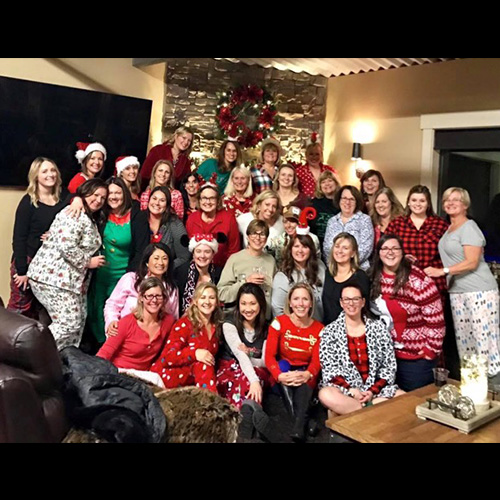 Alpha Delta
Lodi, CA
omeganulodi@gmail.com
The Alpha Delta chapter of Omega Nu was founded on February 26, 1926 to fill a void in the Lodi community. This young women's group began with nine founding members and was dedicated to charitable work in the community.
Back in the early days, the women of Omega Nu Alpha Delta met frequently and participated in various local community events. They raised money and donated time to help a variety of causes, and bridge, fashions shows, luncheons, home tours and rummage sales were annual events.
In 1934, among the 18 chapters, the Lodi chapter of Omega Nu was second highest in money donated to local charities. In 1940, the first scholarship was awarded to an individual attending a business college.
Lodi is a farming community and wine grapes are the number one crop grown in the community. Every September during grape harvest, the Lodi Grape and Wine Festival takes place and one of its highlights is an exhibition of beautifully hand-crafted grape murals depicting detailed and beautiful scenes. Since its founding, the Lodi chapter of Omega Nu has always created a grape mural, and the tradition continues today.
The Alpha Delta chapter's most renowned endeavor was assisting in the creation of a community center and theater by participating in the restoration efforts of the old Lodi High School, which had suffered a major fire. The Lodi chapter of Omega Nu started the fundraising efforts with the inaugural Field and Fair Day in October 1980. Seven thousand people attended the first Field and Fair Day, and the Lodi chapter of Omega Nu raised $25,000 as the seed money for the community center. In 1998, Alpha Delta hosted the Grand Gala opening of the new community center, named Hutchins Street Square, which is now a cornerstone of the community.
The Lodi chapter of Omega Nu was also instrumental in helping establish Lodi House, a home for battered and abused women and children. Alpha Delta helped decorate and organize the home and hosted its grand opening. And for its first few years, Alpha Delta sponsored an annual event to help fund Lodi House and the organization continues to support Lodi House today.
Omega Nu Alpha Delta chapter currently supports Lodi charities including: Boys and Girls Club, Grace and Mercy, Lodi Adult Day Care, Lodi High/Tokay High Sober Grad Night, Lodi House, Lodi Pregnancy Resource Center, Lodi Unified Adaptive Physical Education, LOEL Center, Salvation Army Culinary Program, World of Wonders Science Museum and many more.
---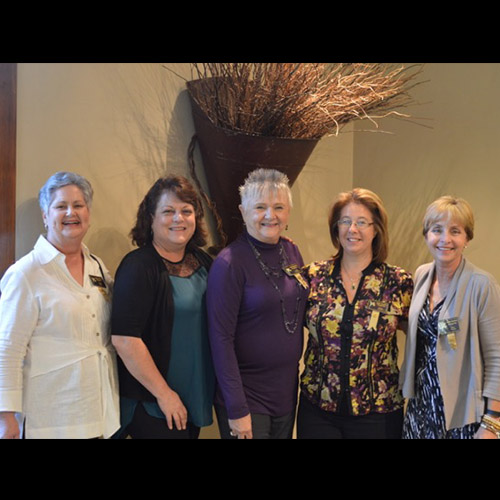 Alpha Epsilon
Santa Rosa, CA
alphaepsilonomeganu@gmail.com
One Sunday afternoon, September 29, 1929, formal steps were taken to make the Phi Delta Club of Santa Rosa an accredited chapter of the National Sorority of Omega Nu by visiting members who came here from San Francisco, Oakland, and other Bay Area Region Chapters.
The Phi Delta Club, one of the oldest social clubs in Santa Rosa, had been started in 1920 by a group of Santa Rosa High School girls who banded together in friendship to do charity work and enjoy social activities. The same ideals were carried on after the club became affiliated with Omega Nu Sorority. The Omega Nu Sorority dates back to 1898 when chapters were started in California, Nevada, Oregon and Washington.
Today the Alpha Epsilon chapter of Omega Nu continues the caring and generous traditions of coming together to raise funds for local charities while enjoying the friendships developed thorough this charitable work!
---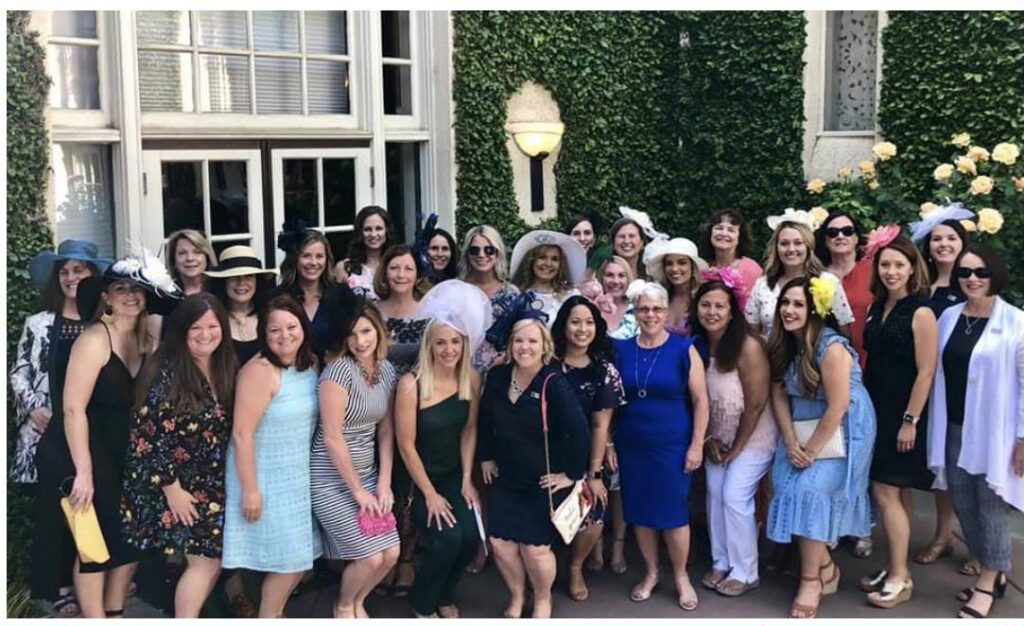 Alpha Gamma
Woodland, CA
omeganu95695@gmail.com
The Alpha Gamma Chapter of Omega Nu was founded in 1927, and is a women's philanthropic organization located in Woodland California comprised of a phenomenal group of women dedicated toward improving the community through a focus on women and children. The group holds an annual Dinner and Auction benefitting an annual scholarship fund for graduating high school seniors. The ladies donate time and energy toward an annual coat drive, volunteering at the local meals on wheels, and supporting local causes and families in need. An emphasis on truth, loyalty, love and friendship through sisterhood is continually upheld.
---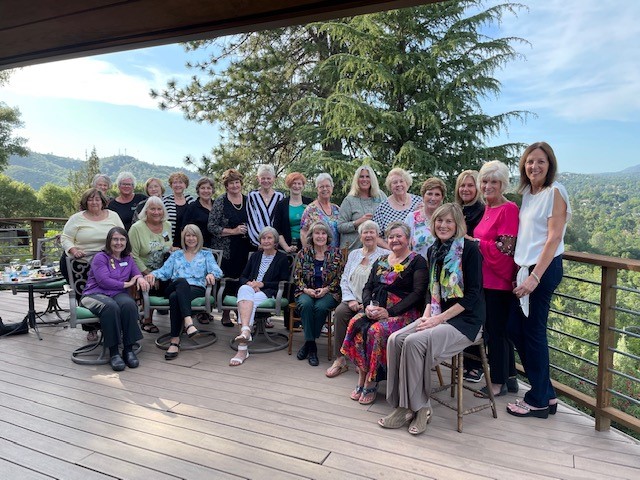 Alpha Iota
Sonora, CA
omeganualphaiota@gmail.com
Sonora's Alpha Iota Chapter has been a vital part of the community, as both a charitable and social organization, since its founding in 1939. From sewing diapers to food baskets to fashion shows, the projects and activities have varied and evolved with the changing times. The Christmas Charity Ball was the social event of the year in Tuolumne County for many years. In later times, the annual Omega Nu Rummage Sale was a very popular and worthwhile event.
The group currently has 35 members who meet once or twice a month in members' homes, September through May. Our major fundraiser is the Table Setting Luncheon, held in the fall at Black Oak Casino with sellout crowds. We have also undertaken an annual raffle for the chance to win an appetizer party or dinner prepared and presented by our talented members. With the proceeds from these events, we continue to fund scholarships to the four high schools and one Community College in the county. We also provide clothing as Christmas gifts every year to many elementary school children. In addition, Alpha Iota donates several thousand dollars a year to local organizations whose mission aligns with ours of helping women and children in need in Tuolumne County.
---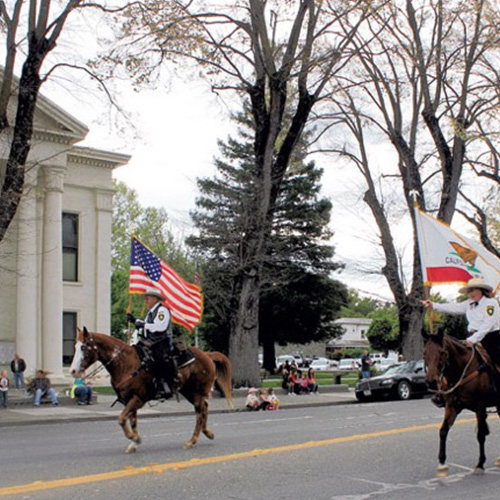 Alpha Kappa
Colusa, CA
omeganualphakappa@gmail.com
The Alpha Kappa Chapter of Omega Nu became a Charter Member in Richardson's Springs on April 16, 1939 by its sponsor Beta Chapter of Chico. The Alpha Kappa Chapter is comprised of women from the various cities in Colusa County, and we are proud that many of our members are Second Generation Omega Nu, like their mothers before them. We are a sisterhood that focuses on charity for our community and raising funds to provide scholarships to students graduating from Colusa County Schools. We are very fortunate to live in a community that enthusiastically attends and supports our fundraising events, as the majority of the funds we raise go toward the scholarship fund.
We have had many different fundraising events over the years, as with new members come new, fresh ideas. We have hosted harvest dances, barn sales, Christmas tree sales, Valentine's Day dances and family picnics. One of the longest running fundraisers was the Silver Tea, which started in the 1940's and continued into the 1980's. The funds raised from the Tea were donated to the American Cancer Society. Another long running fundraiser was our Dinner Dance Project. Some of our previous themes have been Wild West, Barn Dance, Mardi Gras, St. Patty's Day, Big Fat Italian Dinner and Pirates of the Caribbean. Our most recent Dinner Dance theme was a Halloween event, 'Til Death Do Us Party, where members dressed as Day of the Dead brides. Prior to the Colusa Movie Theatre Closing, we hosted a movie night where we showed classic movies such as An Affair to Remember, Caddy Shack, A League of Their Own, Paint Your Wagon, Grease and Saturday Night Fever to name a few. In 2010, as an alternative to movie night, we hosted our first golf tournament. The event was an overwhelming success. On the morning of the golf tournament we host a brunch for our Omega Nu Alumni, while the golf foursomes check in and enjoy breakfast burritos and a Bloody Mary bar. We also treat our golfers to lunch on the green, various hole challenges, raffles and a dinner following the event. The golf tournament is held every other year, and on the opposite year we appear as Guest Bartenders and Servers at a local restaurant in Colusa, Rocco's. We call this event Tips for Scholarships.
In addition to academic scholarships, we also help our community by providing medical, dental and vision needs, clothing items and monetary contributions. During the holiday season, we contribute to the Yuletide Food Basket drive, donate to Toys for Tots, and in the past participated in a heart warming project we called Christmas Families. Omega Nu members adopted a family from each town in our County to shower with gifts at Christmas Time. After collecting wish lists from the families in need, we shopped for gifts that included new school clothing, shoes, toys, electronics and personal care items. We even gave the families the option of either delivering the gifts completely wrapped, or providing all of the supplies to wrap the gifts for their children themselves. We also make monetary contributions to youth programs such as donating to local Little League organizations, sponsoring 4-H members to attend camp, sponsoring High School Senior projects, Eagle Scout projects, and helping 6th grade classes across the county to attend Shady Creek, a one week nature camp. Our chapter is also known for our homemade desserts, as we come together to provide baked goods for the funeral receptions of Omega Nu Alumni as well as loved ones of Omega Nu members. Essentially, we strive to help out our community where we can, when we can; in the true spirit of sorority.
---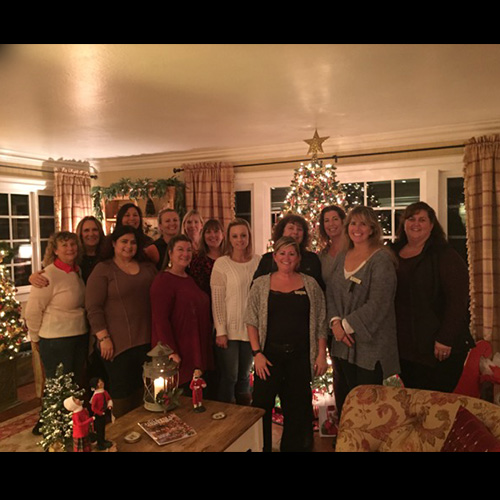 Alpha Theta
Watsonville, CA
omeganuwatsonville@gmail.com
The Watsonville Chapter of Omega Nu – Alpha Theta is a small group of women who raise money for women and youth in our community. This group of women spends countless hours organizing dine out fundraisers, putting on Bunco events, and other various opportunities to bring in money. We provide all necessary equipment and supplies to fully support and operate the Safe and Sane room at Watsonville Community Hospital and the Watsonville Police Department. We award three scholarships to the local high schools to students who have maintained high academic achievement during high school and plan to attend a four-year university. We select young women dedicated to empowering themselves and serving their community. In addition, we enjoy donating to various local programs supporting our youth and struggling families. This includes programs such as Food What?! and Fist Bumps, adopting families during the holidays and we support our local high schools by providing basic necessities for students experiencing trauma and homelessness. We are a steadily growing chapter who enjoy each other's company and work hard to make events, meetings and getaways fun for all.
---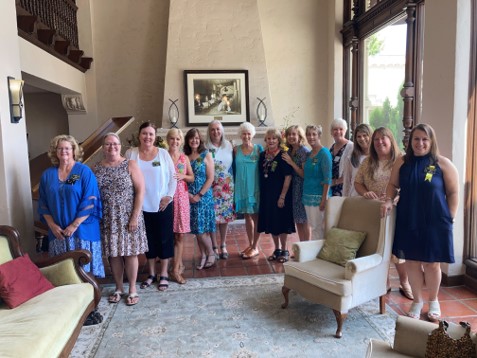 Beta
Chico, CA
betachapteromeganu@yahoo.com
The Beta Chapter of Omega Nu was founded on October 20, 1920 in Chico, California with five charter members. It was the first sorority not affiliated with the local college and is known as a sisterhood of friends. The current membership consists of a dynamic mix of women with various careers, interests and ages. In 2000 we created a Foundation to facilitate our charitable projects and to start a general endowment fund for high school scholarships for local young women.
The main purpose of Beta Chapter is the betterment of our local community focusing primarily on supplementing the needs of women and children. Donations are made to a variety of community groups, schools, and individuals through the efforts or our membership and their contribution of energy, time and imagination to conduct two major fundraisers each year. All proceeds stay in the greater Chico area.
---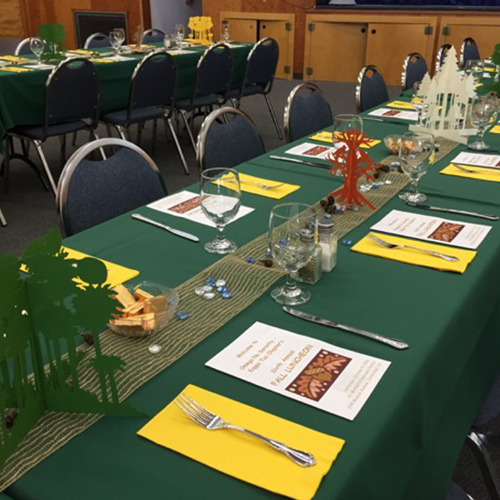 Kappa Tau
Sacramento, CA
omeganukt@gmail.com
The Kappa Tau Chapter of Omega Nu was established in Sacramento, California, in 1905. Since that time, our members have dedicated their time and energies to raising funds and doing hands-on work for local charities in our communities. We have members from Roseville, Rocklin, El Dorado Hills, Fair Oaks, Carmichael and Elk Grove, as well as the City of Sacramento.
Our members meet once monthly from September through June for a business meeting, and often have a social or charitable event every month to foster sisterhood among members.
We generally host 2 fund-raising events annually, a Spring Bunco and a Fall Luncheon. We have an enthusiastic group of supporters that attend one or both of these events, and we have been contributing the funds to many local charities that primarily serve women and children, which is a part of our Chapter's mission.
In past years, we have had Crab Feeds, Fireworks booths, Fashion Shows, and a number of other events that help fund our charitable efforts.
In addition, we have "adopted" one mile of the majestic American River Parkway, and meet quarterly to clear debris along the mile. This serves two functions – sisterhood (as we can work in pairs and visit) and as charity, helping to keep our community environmentally healthy for the public to enjoy.
A number of our Grand Presidents have commented after their annual visit that our chapter is very committed to our Sisterhood. We have had pool parties, shopping excursions, trips to the bay area for horse racing, weekend jaunts, movie nights and many other kinds of events that provide time for socializing and keeping our Sisterhood close.
We encourage like-minded women join us in Omega Nu and participate with us in our efforts and fun.
---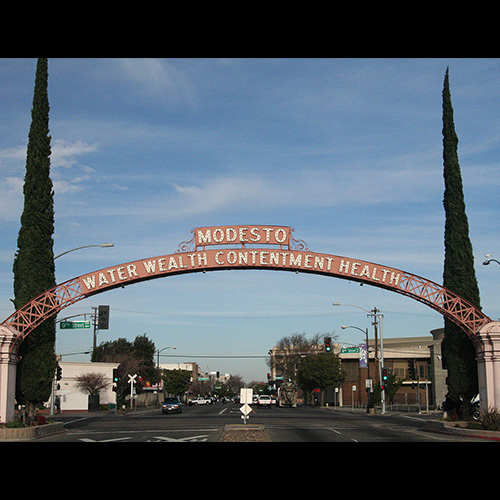 Phi Gamma
Modesto, CA
modesto.omeganu@gmail.com
The Phi Gamma Chapter of Omega Nu was established in May 1924. Over the past 93 years, we have supported local non-profit organizations that work to improve the lives of women, children and families in Stanislaus County.
We are a philanthropic organization that is currently made up of 45 women who volunteered more than 4,500 hours of their time last year.
Over the past 25 years alone, we have given more than $1.4 million to local charities. We do this with the help of community members who support our events such as the Christmas Home Tour and Luncheon and our various Spring Projects. All funds we raise are returned to the community – 100% of the funds support women, children and families locally.
In addition, the sisters of Omega Nu participate in multiple workshops in preparation for our Christmas Home Tour and Luncheon. We prepare homemade baked goods that are offered for sale at the luncheon the day of the home tour. Known for our famous shortbread, we often sell out much to our guest's chagrin!
---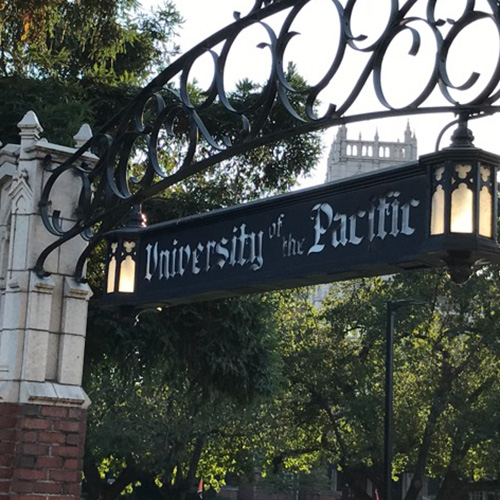 Rho Eta
Stockton, CA
omeganustockton@gmail.com
The Rho Eta chapter of Omega Nu, established on April 29, 1900, is the oldest Omega Nu chapter in existence today. For these many years, Rho Eta has played a prominent part in Stockton's philanthropic and social community.
Throughout Rho Eta's history, members have participated in many Stockton community functions as well as held charitable events to benefit local individuals and organizations, including taking part in the Stockton Asparagus Festival, organizing an annual Antique Show, and currently hosting one of the first and most popular crab feeds in Stockton since 1973.
Rho Eta is the only Omega Nu chapter that sponsors a high school girls group, Ree Club. This organization helps to promote leadership and community service in young women.
Rho Eta provides annual college scholarships for students and donates all proceeds to local charities.
---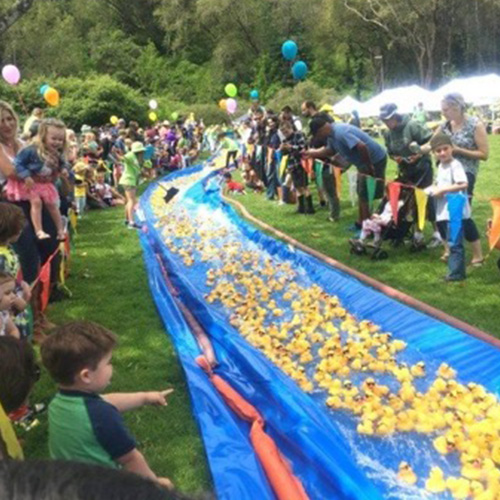 Sigma Alpha
Santa Cruz, CA
omeganusc@gmail.com
Sigma Alpha of Omega Nu was established on April 2, 1903 with just 6 charter members. Throughout the years our Chapter evolved from a High School Sorority at Santa Cruz High School to a community based fraternal organization with a membership of over 40 volunteers who work to make a contribution to the lives of many within Santa Cruz County.
Sigma Alpha has been involved in the charitable needs of our community since our first grant following the 1906 earthquake. Since then we have given to numerous individuals, families and local organizations in need. Our very popular Funds for Fundamentals program targets the needs for classrooms and teachers. Through this program we have supported local education by providing grants to elementary and middle schools in the county since 1994.
We grant scholarships to graduates from local public high schools and community colleges who will be attending a California State College, University or Trade School. Since 1957 we have provided scholarships to over 1000 local students pursuing their educational dreams. Our Endowment Fund first established in 1991 has been instrumental in helping these dreams become a reality for so many youth In our community.
The 4th Saturday in April is the date for our annual Ducky Derby event. This carnival held at Harvey West Park in Santa Cruz offers a day of family fun, games, food, and most importantly
Rubber Ducky Races! Our local community continues to support this event with sponsorships, by donating fabulous prizes or adopting our racing ducks in the hopes of becoming one of the Lucky Duck race prize winners!
Throughout the years there have been many changes in our organization, but the original tie that binds us all together is the same – a sisterhood of strong women committed to supporting each other and the community that we live in.