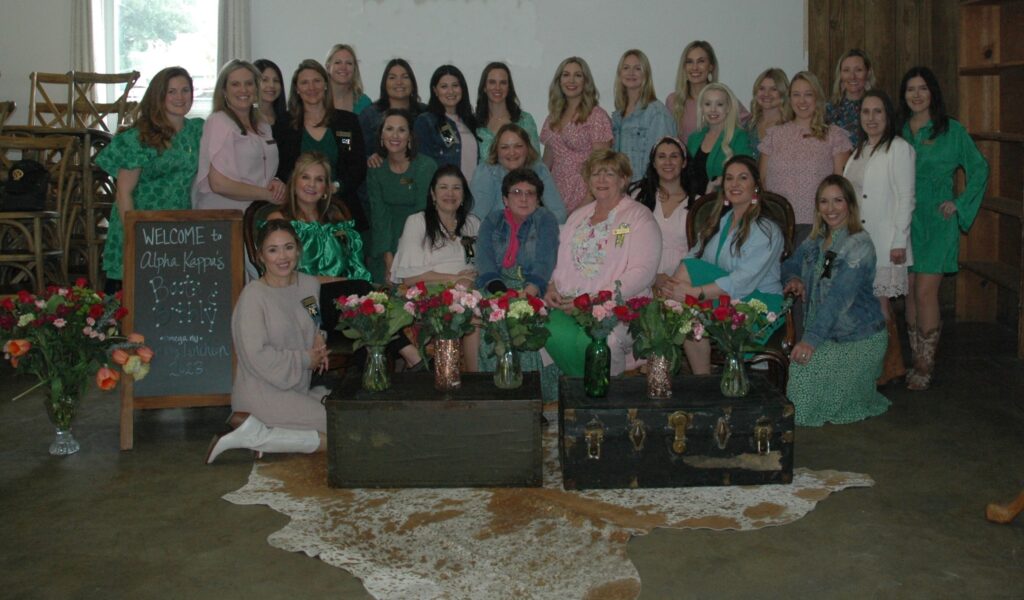 Colusa, CA
Alpha Kappa became a charter member of the Omega Nu sorority in April 1939. Since then, dozens of women throughout Colusa County have raised funds to support the chapter's mission of scholarship and welfare. To that end, the Alpha Kappa chapter has been the benefact to many worthy and deserving causes, including, local and national charities, youth educational and sports endeavors, scholarships for graduating high school seniors, and a multitude of other immediate community needs. As one of the last women's service organizations actively engaged in Colusa County, we continue to promote the charitable work and dedication to community efforts set forth over eighty years ago by our predecessors.
      Through our many decades of fundraising we have hosted dinner dances, an annual Silver Tea (1940s-1980s), movie nights, rummage sales, guest bartending nights, raffles, and many more events that have drawn countywide support raising hundreds of thousands of dollars. Since 2010 we have focused our efforts on a bi-annual golf tournament at which we go all out serving breakfast, lunch, and dinner to our golfers, as well as hosting an alumni brunch in the clubhouse. Additionally, our members liven up the course with various interactive hole challenges, raffles, giveaways, and an overall fun-filled atmosphere from beginning to end. Despite being known for our attention to detail and themed parties, it is our chapter's reputation for returning 100% of net proceeds to a myriad of local causes that has generated generational and on-going community support.
      In addition to academic scholarships, we also provide financial support for medical, dental and vision needs, clothing, food, rent and utilities on an as-need basis. During the holiday season we contribute to local food and toy drives. Our most recent addition to holiday traditions is sending cards and lottery tickets to seniors receiving services through the Colusa County Adult Nutrition Program. As noted above, we sponsor a multitude of youth programs such as local sports teams, 4-H camps, High School Senior projects, Eagle Scout projects, and helping 6th grade classes across the county to attend a week long environmental science camp. As part of a small community, our chapter often comes together to provide baked goods for community events and the funeral receptions of Omega Nu Alumni or their loved ones. Essentially, we strive to help out our community where we can, when we can; in the true spirit of sorority.
      With many local families represented by multiple generations of membership, Alpha Kappa is proud of the long legacy of community service and tradition of philanthropy. We are especially honored to have Past Grand Presidents, Eleanor Morley (1949-1950), Irene Grenfell (1958-1959), Ruth Poppinga (1982-1983), Pam Rabedew (1997-1998), Mary Danley (2011-2012) and Donna Dennis (2022-2023) amongst our alumni and current members.