Phi Gamma – Holiday Home Tour
Saturday December 2nd 2023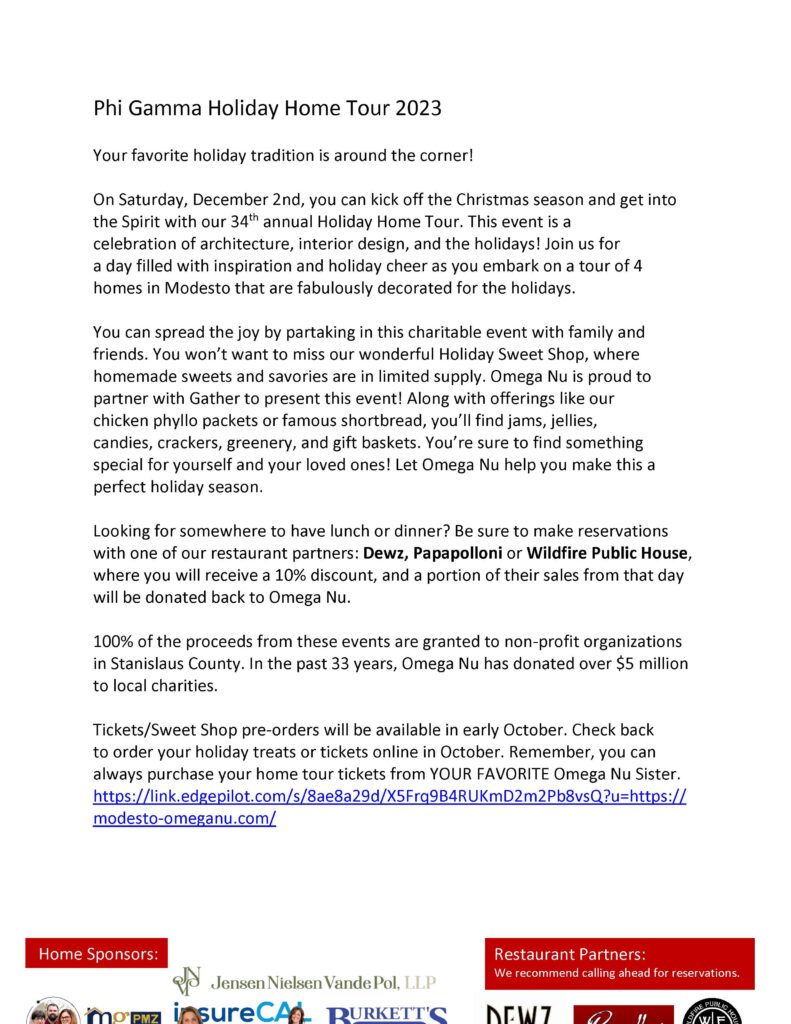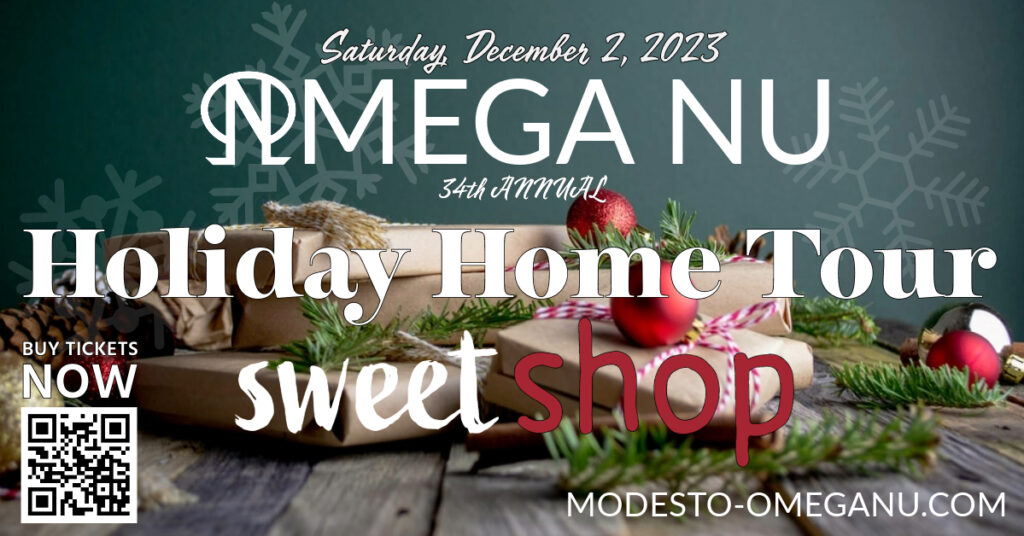 Alpha Delta – Holiday Home Tour
Sunday December 3rd 2023 11:00am – 4:30pm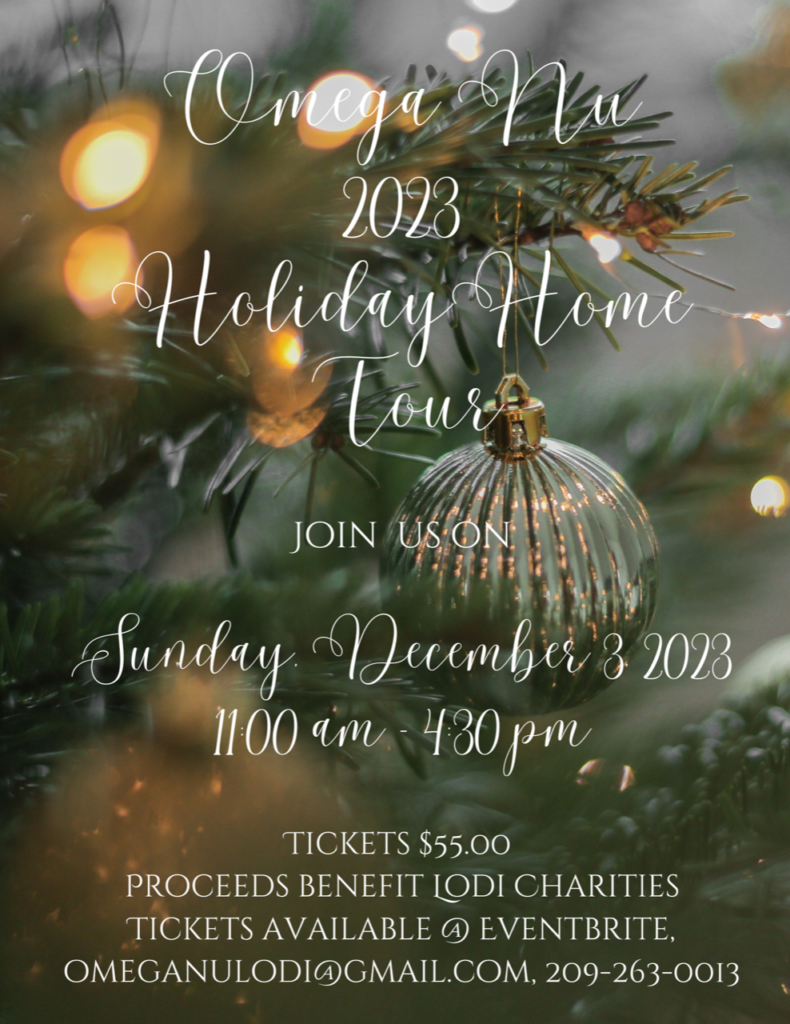 Alpha Beta – Masquerade Bunco
Saturday October 14th 5:30pm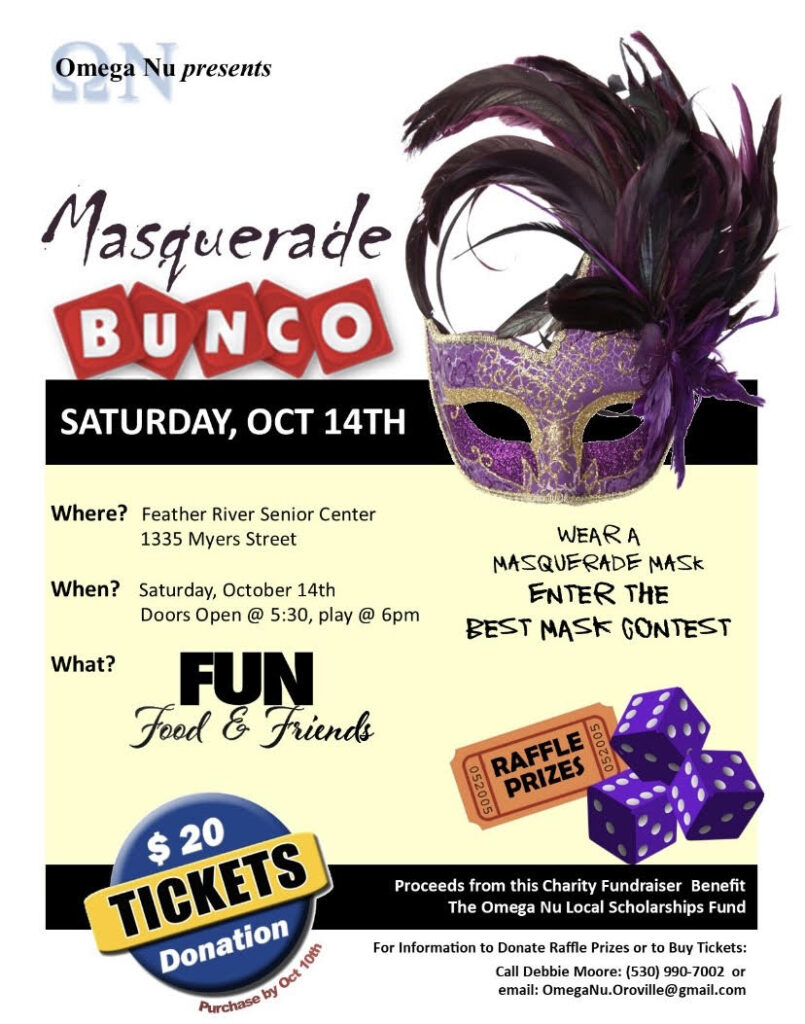 Kappa Tau – Fall In Love With Bunco
Friday October 6, 2023 6:00pm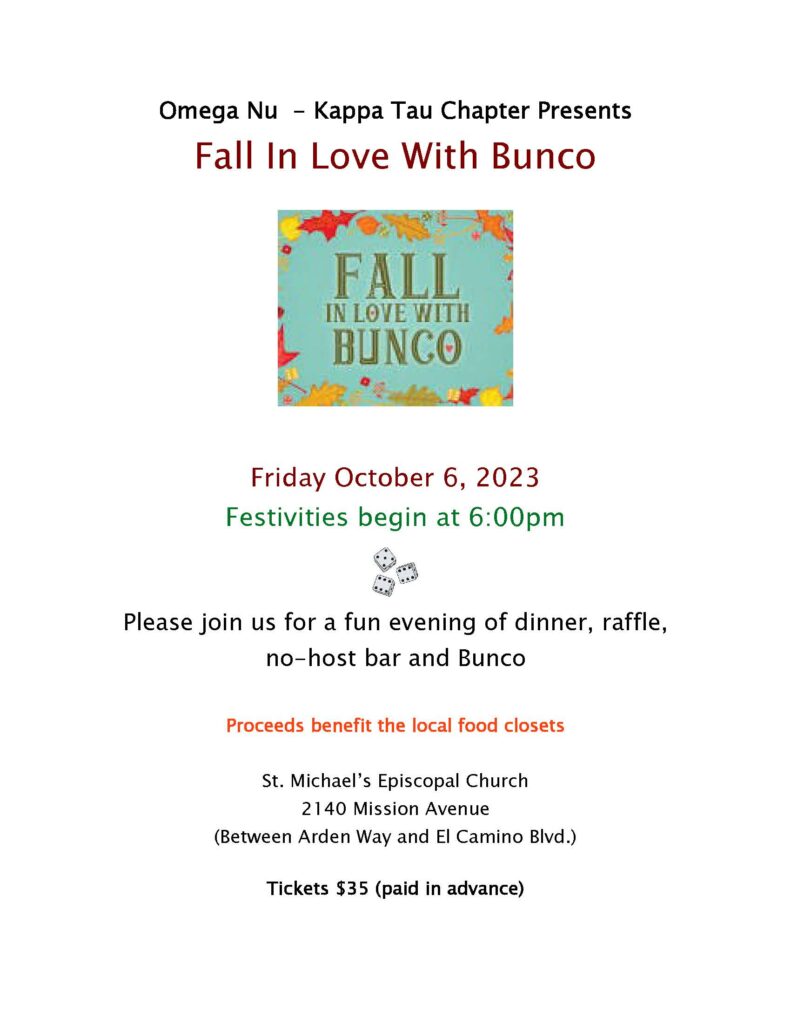 Kappa Tau's Author's Luncheon
Kappa Tau, Sacramento – Saturday May 13th at 11:00am
Save the date May 13 for Kappa Tau's Author's Luncheon.
Spend a spring afternoon listening to historical author Rebecca
Rosenberg, eating a delicious lunch and sipping Mimosas as you
shop at vendor tables. Tickets on sale now! Email us at
[email protected]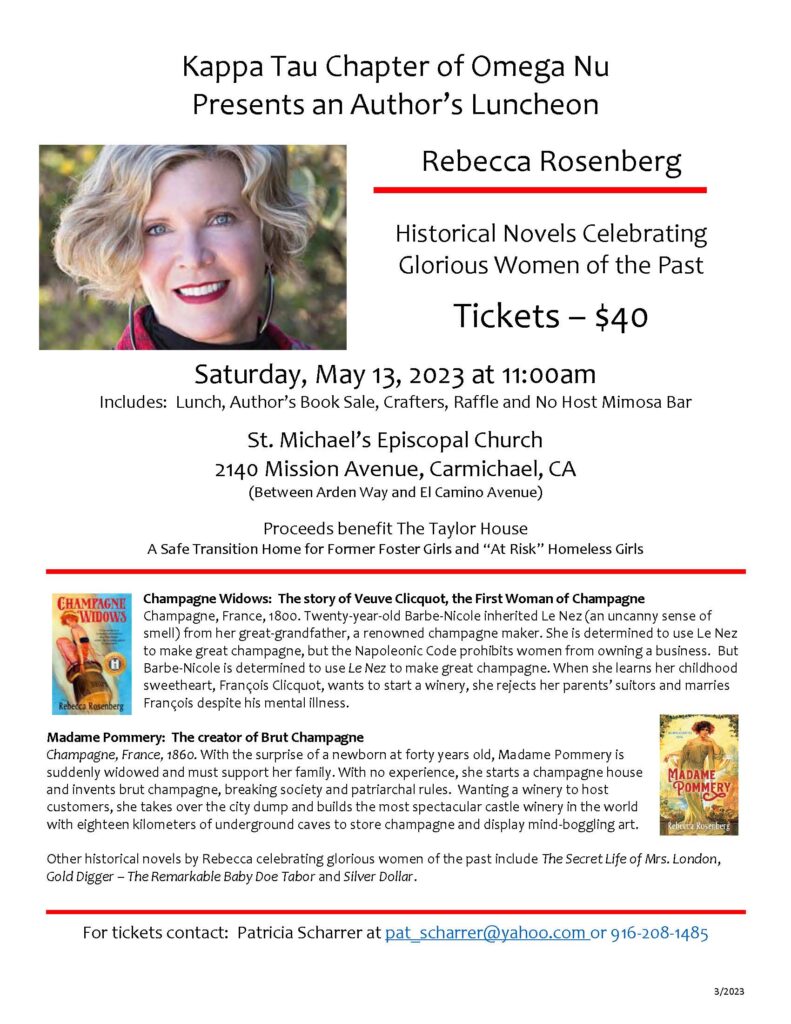 Shrimp and Pasta Feed
Alpha Epsilon – Santa Rosa, CA – May 6th 2023 at 5:30pm
On May 6, 2023 at 5:30pm we will be hosting a Shrimp and Pasta Feed at the Masonic Lodge,
373 N. Main Street, Sebastopol, CA 95472. A raffle will also be part of the evening's events to help
support a Sonoma County Charity. This year, our fundraiser will benefit a charity based in Santa Rosa
called Our Village Closet.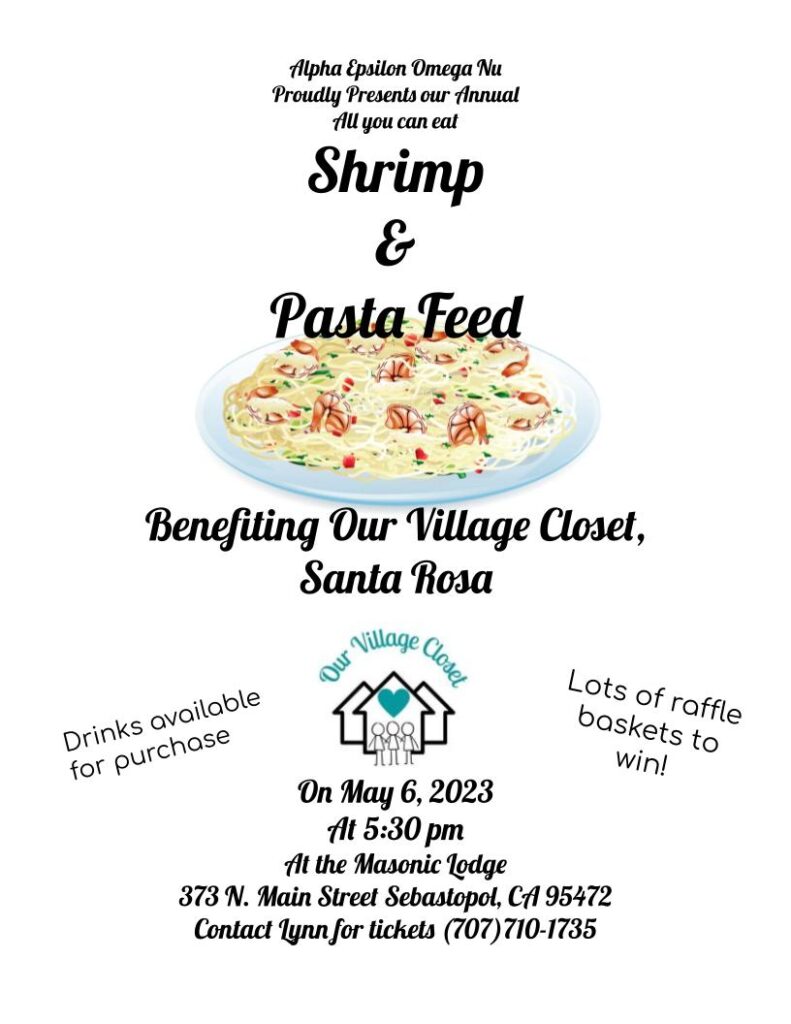 33rd annual Ducky Derby
Sigma Alpha Chapter – Saturday April 22nd 10:30 am – 3:30 pm
The Sigma Alpha Chapter of Omega Nu will hold its 33rd Annual Ducky Derby and Carnival at Harvey West Park. A free fun-filled day for the entire family!
Come to the duck races and enjoy food, games, and music. Listen as the bugle blares signaling the start of each race and children run to watch as thousands of rubber ducks course down the water raceway.
Adopt a duck and have a chance to win over 100 prizes. All proceeds from duck adoptions go directly back to our community through the Omega Nu Scholarship program and grants provided to teachers, non-profits, and charitable organizations. The ducks race rain or shine!
To learn more about how you can support the Santa Cruz community through Sigma Alpha Chapter of Omega Nu and Ducky Derby, please visit our website duckyderbysantacruz.org
Come and enjoy a great day at the park!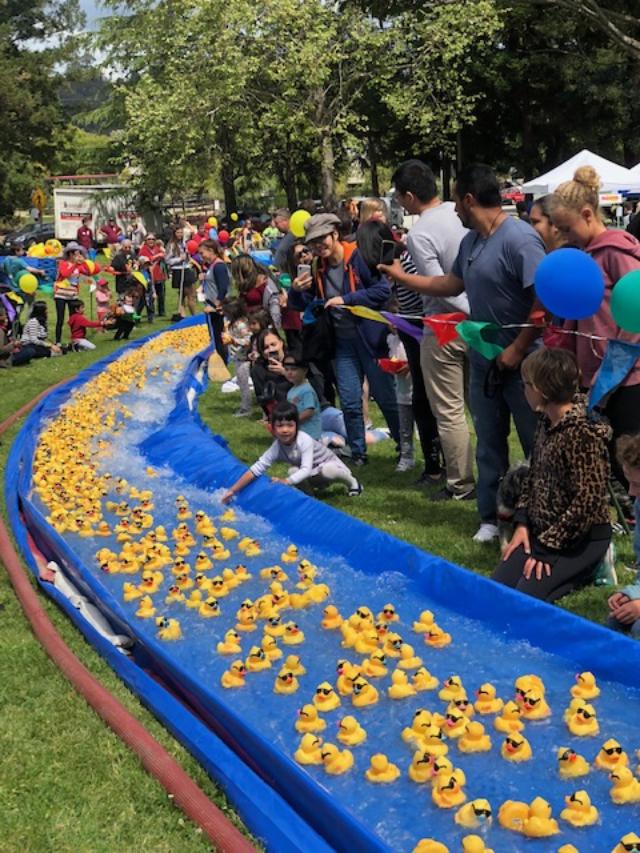 Here's the Deal Omega Nu Poker Run
Alpha Delta – Lodi – Saturday April 15, 2023, 1pm-4pm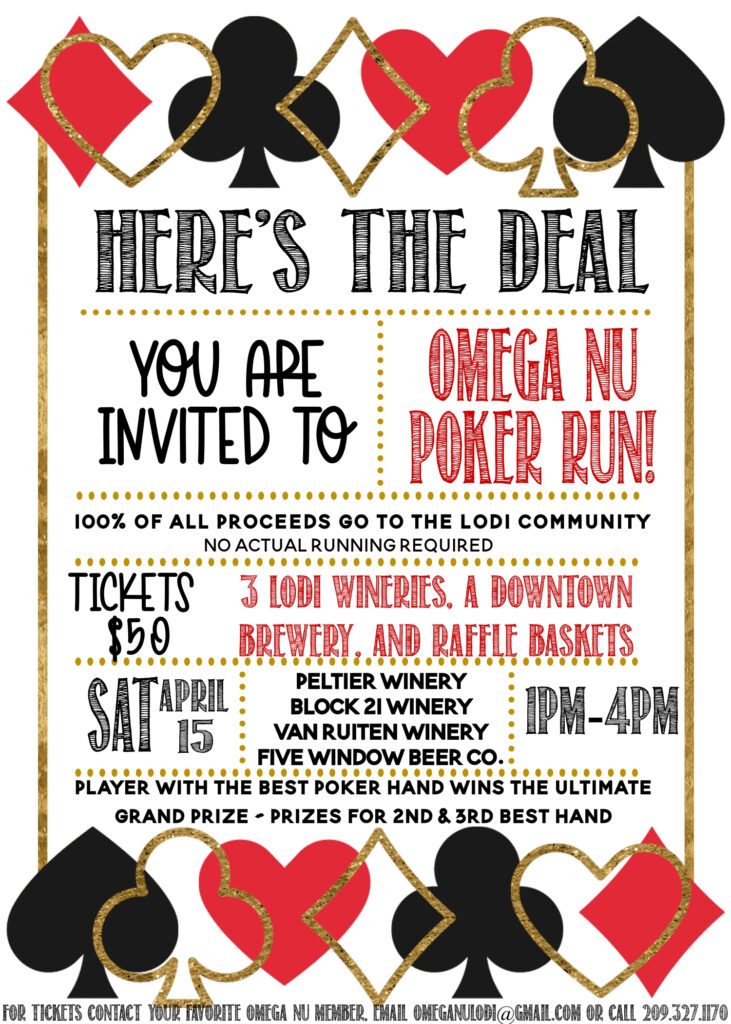 Fun with Flowers – Make your own Garden Art
Alpha Beta – Oroville – Saturday, March 25, 2023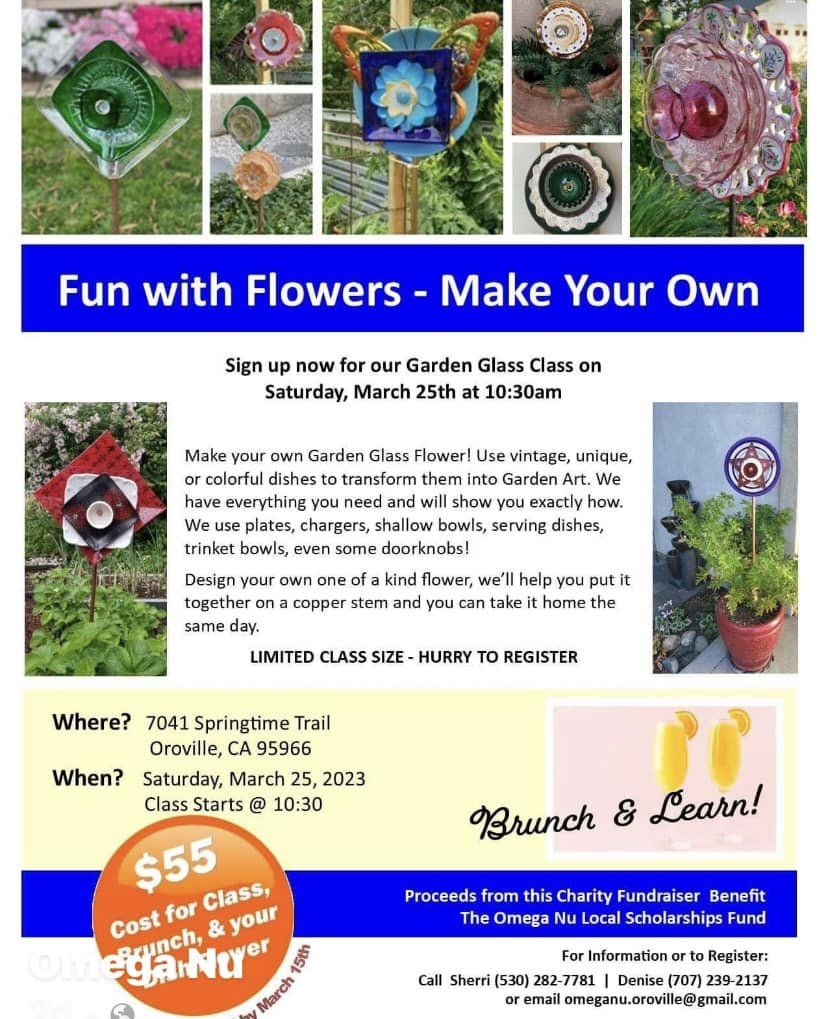 Bunco Bling
Alpha Beta Chapter – Saturday, February 25, 2023 5:30 pm
Please join the Alpha Beta Chapter on Saturday, February 25 2023, at the Oroville Senior Center located at 1335 Myers Street, Oroville CA. The doors open at 5:30 pm with play to begin at 6:00 pm.
This will be our first in-person fundraiser since the beginning of Covid. A donation of $20 is requested with tickets purchased by February 20, 2023. Donations will benefit our scholarship fund and various charities supported by our organization. Tickets can be purchased from our very own Bunco Queen, Debbie Moore at (530) 990-7002.